Bac 2 Tha Future (My Time)
Song by Iggy Azalea
Released

September 28, 2012

Recorded
2011
Genre
Hip-Hop,Electronic
Label
Grand Hustle
Length
1:59
"Bac 2 Tha Future (My Time)" is a song by rapper Iggy Azalea from her second mixtape "TrapGold".The track samples DJ Tiësto & Wolfgang Gartner's song "We Own The Night".
Background
Edit
To celebrate the 1-year old anniversary of her debut mixtape "Ignorant Art", Iggy Azalea released the song and the song's music video on September 28, 2012.Later she announced that her second mixtape "TrapGold" will be released on October 11, 2012.The song is a teaser to the mixtape.
Music video
Edit
The music video for the song premiered on September 28, 2012.
Behind the Scenes
Edit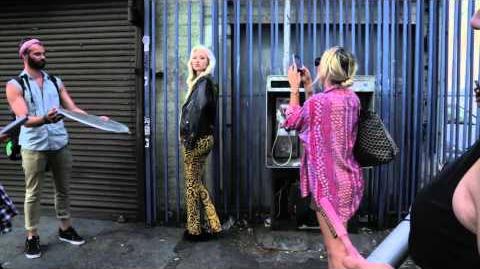 TRAPGOLD...

I got twenty racks on my new jeans
I got ten more in my blue jeans
I walk in, I turn up
Pimp tight like I'm permed up
I heard broke bitches talkin' like they rollin' like us
Man, these bitches sound shermed up
And these bitches be mad at us
Because these bitches so down to fuck
Claim that shit
I can bang that shit
Fuck me, fuck a team, I'mma train that bitch
I hope you ain't wife that bitch
Cuz I know a couple homies that'll pipe that bitch
Lifestyle flashing like a Nikon pic
And your bitch chose me because you walk out with
My ass thick and my drinks mixed
Say I'm sick, I say no shit

...
And all my flows is slow piff
Closed case, I'm killin' shit
Heard your flow, I'm not feeling shit
My brand right and I'm on one and these bitches don't want none
(these bitches don't want none)

I shine right cuz I grind, bitches hated on mine
My heart in it, I'm authentic it's clear to see it's my time (x4)


Ad blocker interference detected!
Wikia is a free-to-use site that makes money from advertising. We have a modified experience for viewers using ad blockers

Wikia is not accessible if you've made further modifications. Remove the custom ad blocker rule(s) and the page will load as expected.